The Wolf Range cooker has set new standards for quality and control in your cooking process at home. The build quality of the appliance is second to none and can be felt as soon as you open the oven door, it is easy to open but has some real weight to it! The back of the door has stainless steel slides for the bottom shelf to be pulled out onto allowing large roasts to be basted at ease, then slid back into the oven.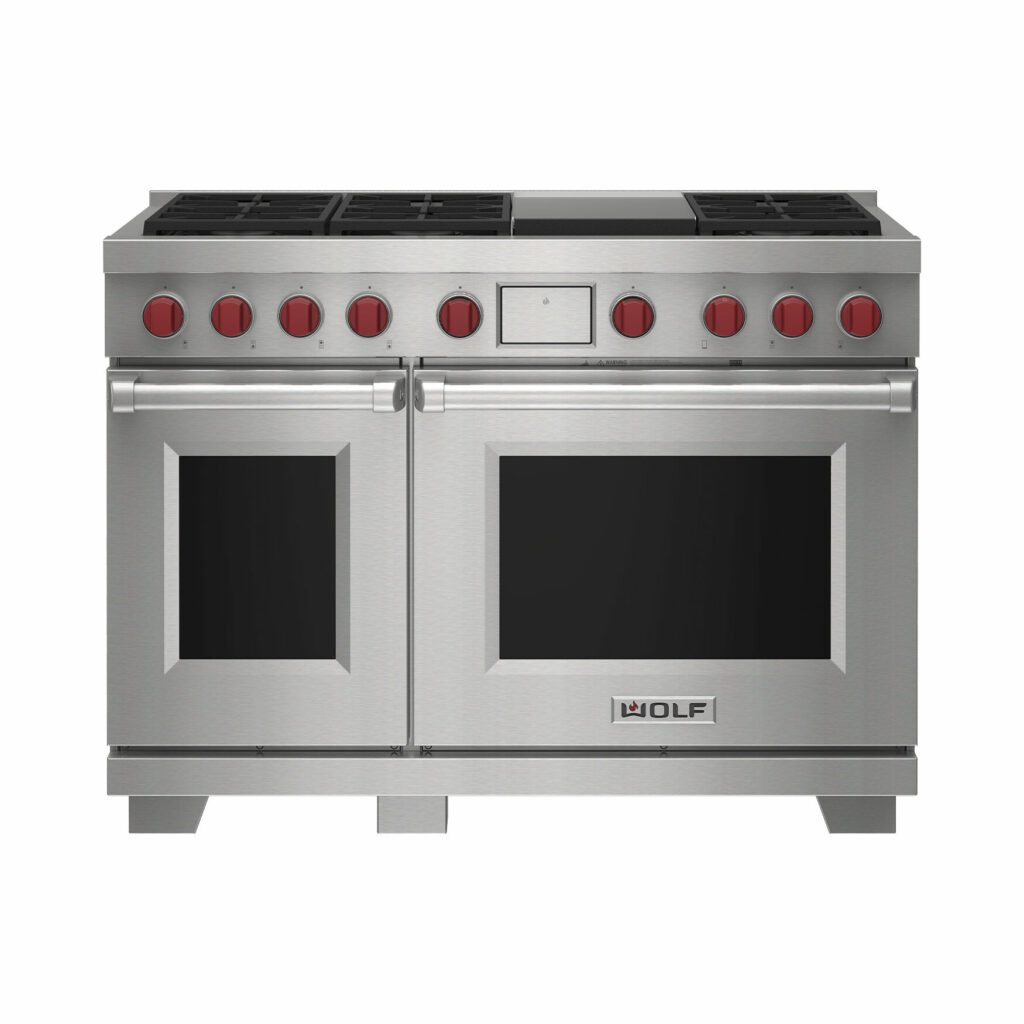 Key Features
The Gas hobs really are something to behold and come in natural or LP gas. The level of control with the temperature of the flame is just amazing. You can have a roaring flame all the way down to a flame so low you can put a piece of paper on the stove and it will not catch alight. However, if you put a chocolate button on the paper it will melt, showing the ultimate control of the temperature. Perfect for anything from large boiling pots of casserole, down to keeping the most delicate of sauces warm.
There is also a temperature probe for the perfect internal temperature for your joint of meat. That perfectly rare beef will be a cinch to cook with this range cooker. (However the probe is attached to a wire, plugged into the side of the oven and I hope this will get upgraded to a wireless one as soon as possible.) The ovens are convection electric, self-cleaning and are probably the best on the market. Both ovens have two fans and four heating elements which lets you choose from ten different cooking modes so there is always one to perfectly suit the dish you're preparing.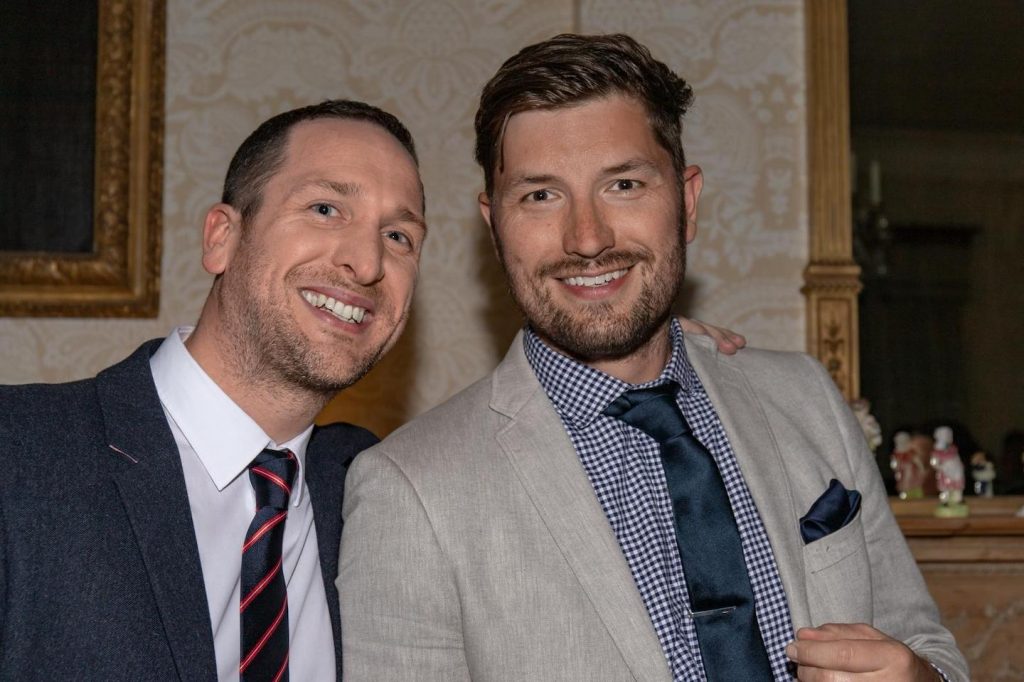 Neil & Tom SAy…
We have installed this Range cooker in many of our client's projects, some of the ones we have photographed are linked below. The Wolf Range cooker is a real statement piece with fantastic function and looks great in all kitchens from classic to modern. We give this appliance 4.9/5 as it is near perfection.

Installations
View the Wolf Duel Fuel Range cooker in these beautiful kitchen designs.