Large Luxury Kitchen Design
When designing a large luxury kitchen it is important to make the cabinetry fit to the size of the space, so that the furniture is not lost. This often means designing cabinetry that is larger than normal including islands, dressers, larder cupboards or even a walk-in pantry. Designing a large kitchen is no different to a smaller space, but it allows more freedom in the type and style of cabinetry that is chosen and often a larger kitchen will lend itself to a mixture of fitted and freestanding cabinetry.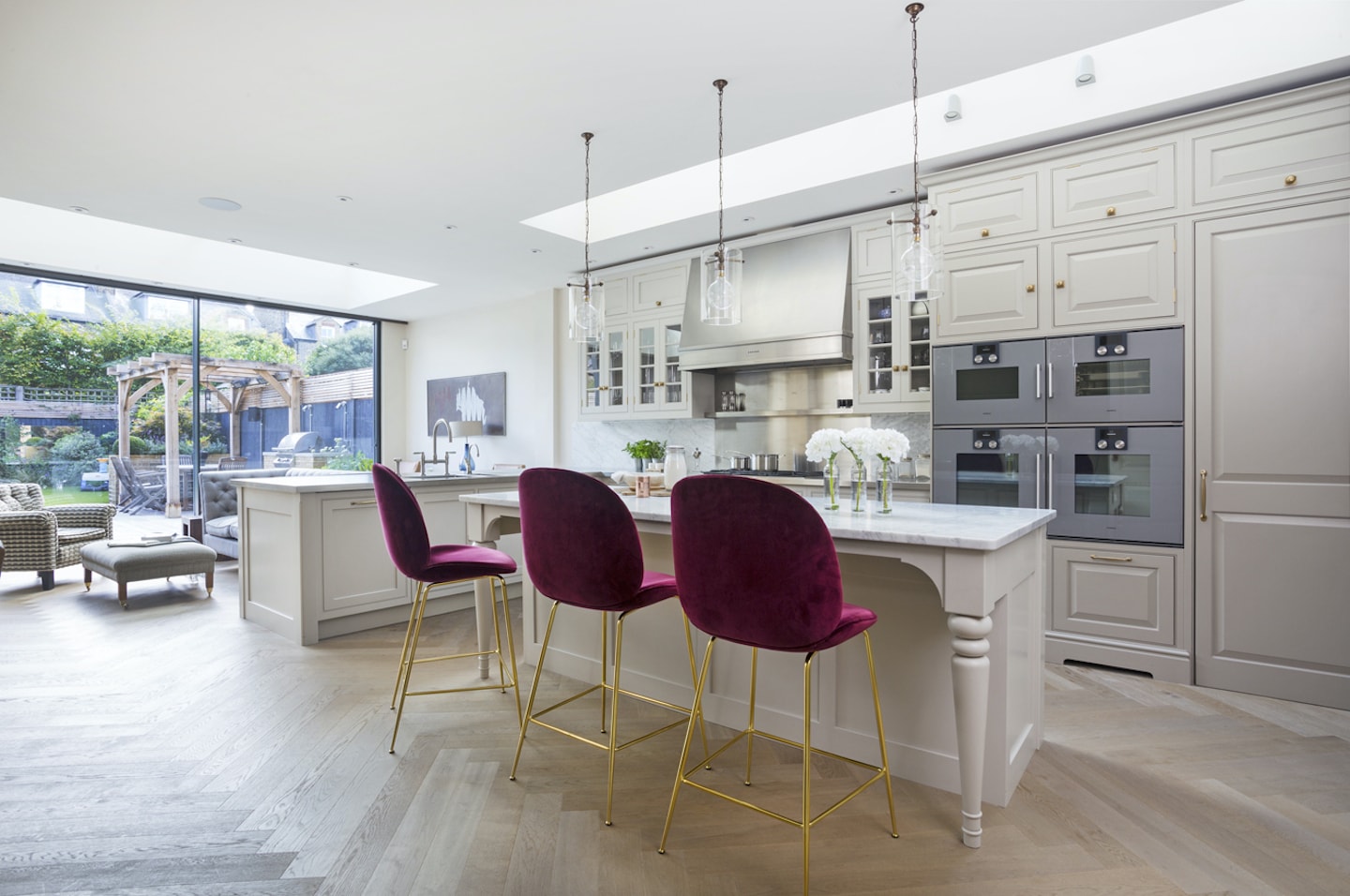 Luxury Kitchen Cabinets
Luxury kitchen cabinets will most often include larder cupboards which are ideal for storing a large quantity of groceries where you can easily see them. Freestanding or fitted dressers are great for storing china, glassware and smaller appliances, and Breakfast cupboards are becoming extremely popular to keep worktops free of toasters and smaller appliances. We normally design these with bi-fold doors so they are easily accessible and some clients have used them to double up as a kitchen 'bar' for entertaining.
Large Kitchen Worktops
There is an enormous choice of worktops on the market from natural materials such as granite through to some extremely durable man-made alternatives. Choice really comes down to budget, style and how you use your kitchen. We discuss the pros and cons with our clients to ensure the right fit.
Request a Luxury Kitchen Design Brochure