Are cream kitchens trending now?
Cream kitchens are perennially popular as they suit any style and period of property and provide a neutral background to your choice of appliances, worktops and accessories.
There are so many shades of cream that you can create a huge amount of variance through using different tones on cabinetry, skirting boards, walls, worktops and soft furnishings. Cream can be pared with beige, buff and brown tones for a neutral scheme, enlivened with primary colours or mixed with black for a monochrome design. Alternatively, you may decide to go for a bolder colour on your cabinetry and use cream as the 'accessory' for appliances, worktops and walls.
A cream kitchen is timeless and classic giving your space longevity that can be updated easily and affordably by changing accessories to suit your changing style.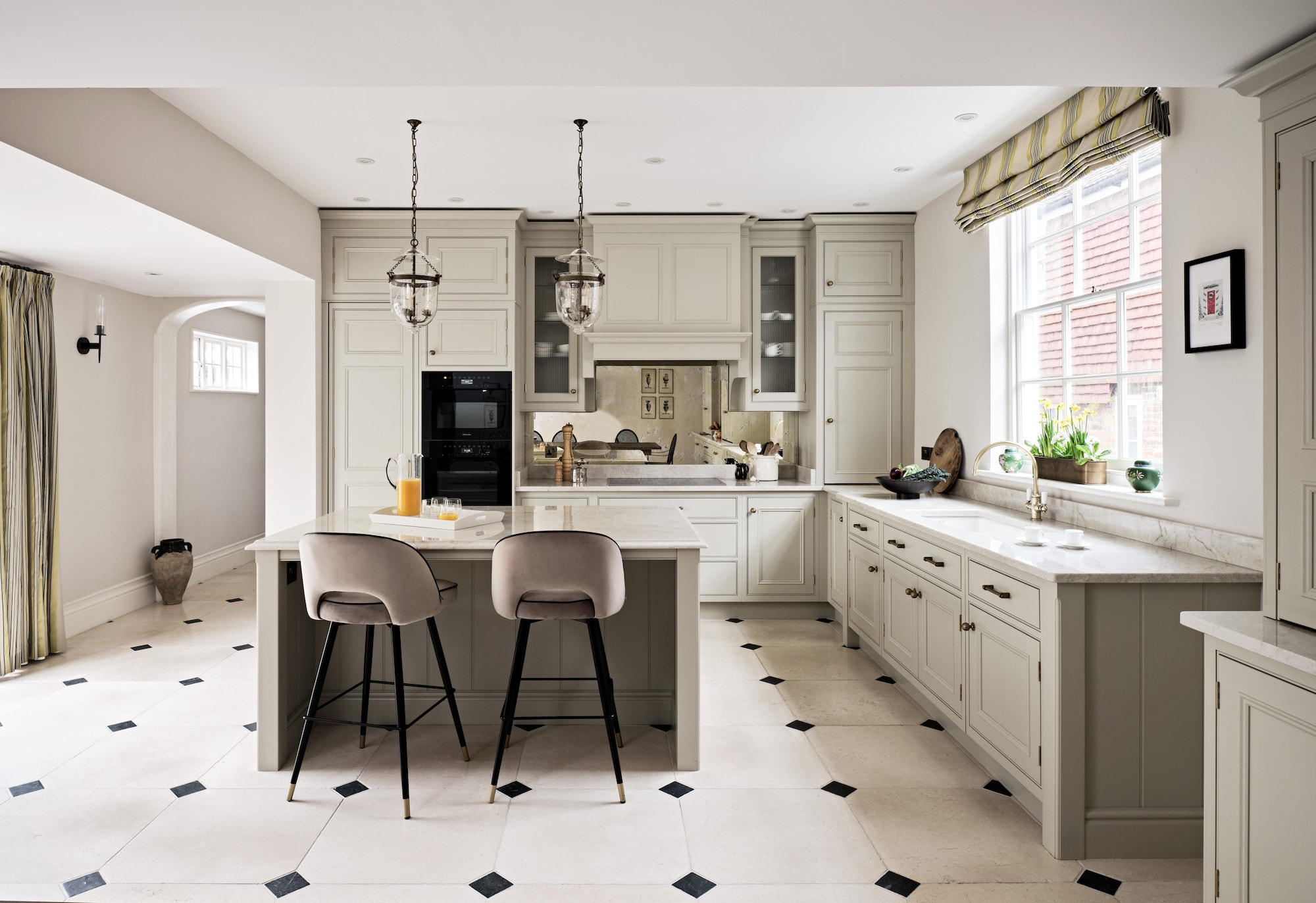 What worktops suit cream kitchens?
The choices and types of kitchen worktops is wider than ever before and includes a huge range of natural materials and man-made options.
In most cases, a darker tone will set off lighter cabinetry well. If you prefer a more neutral scheme opt for beige or brown tones, either plain or with a pattern. Wooden worktops look beautiful with cream kitchens and the ranges of man-made wood effect are now extremely realistic and easier to maintain than real wood. These particularly suit more traditional designs and period properties.
Dark grey and black worktops are very popular and pare well with stainless steel and black appliances for a clean, contemporary appearance.
What tiles match a cream kitchen?
Kitchen tiles come in a huge range of colours, textures and sizes to suit traditional and contemporary designs.
Your choice should ideally be dictated by style, price, maintenance and suitability. For neutral schemes, go for complementary colours in cream, buff and terracotta hues and play with texture and pattern to add layering.
Add a pop of colour with greens, blues and soft pinks or opt for a monochrome scheme with the huge range of dark grey and black tiles available.
Ensure that whatever range you opt for is durable easy to clean and stain resistant. If the tiles are for a splash-back behind a hob or sink, ensure they are suitable for heat and water exposure.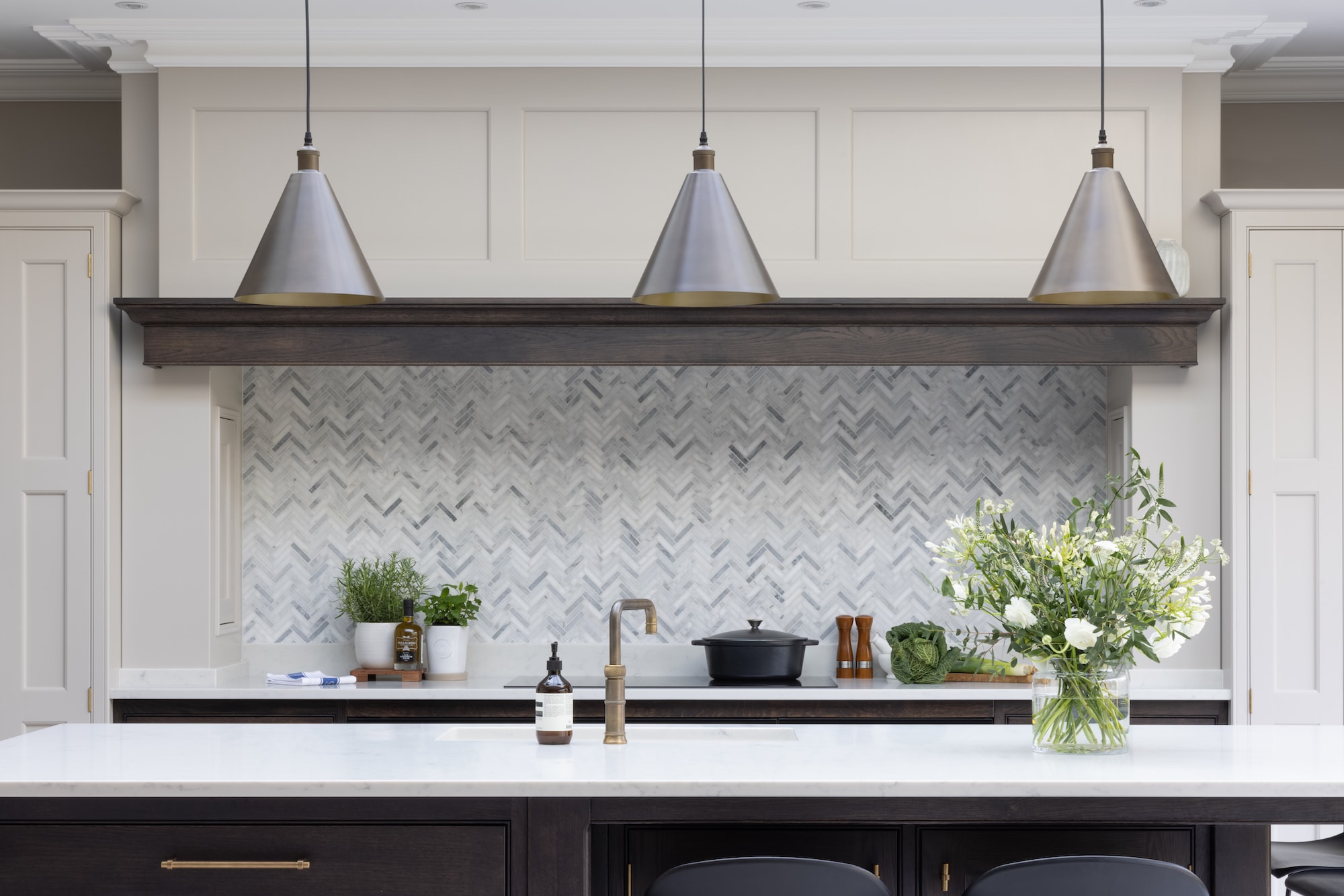 What are the best colours to complement a cream kitchen?
The beauty of a cream kitchen is that almost any colour complements it.
If you have opted for black or stainless steel appliances and darker worktops, then you may want to use lighter colours for the walls and use accent colours for accessories and soft furnishings. Alternatively if your style is more contemporary then neutral or monochrome designs, using a palette of white, cream and buff for walls, worktops and accessories is very effective.
A pop of colour can be introduced through brightly coloured appliances, an eye-catching accent wall colour, patterned blinds and cushions or a statement piece of art which draws the eye.
Darker colours suit any style of property, and green and blue tones are very popular at the moment, replacing the shades of grey we have seen over the past few years. Don't be afraid to use dark colours in north facing rooms, the right tone will make a room look cosier rather than gloomy and can really lift a cream kitchen.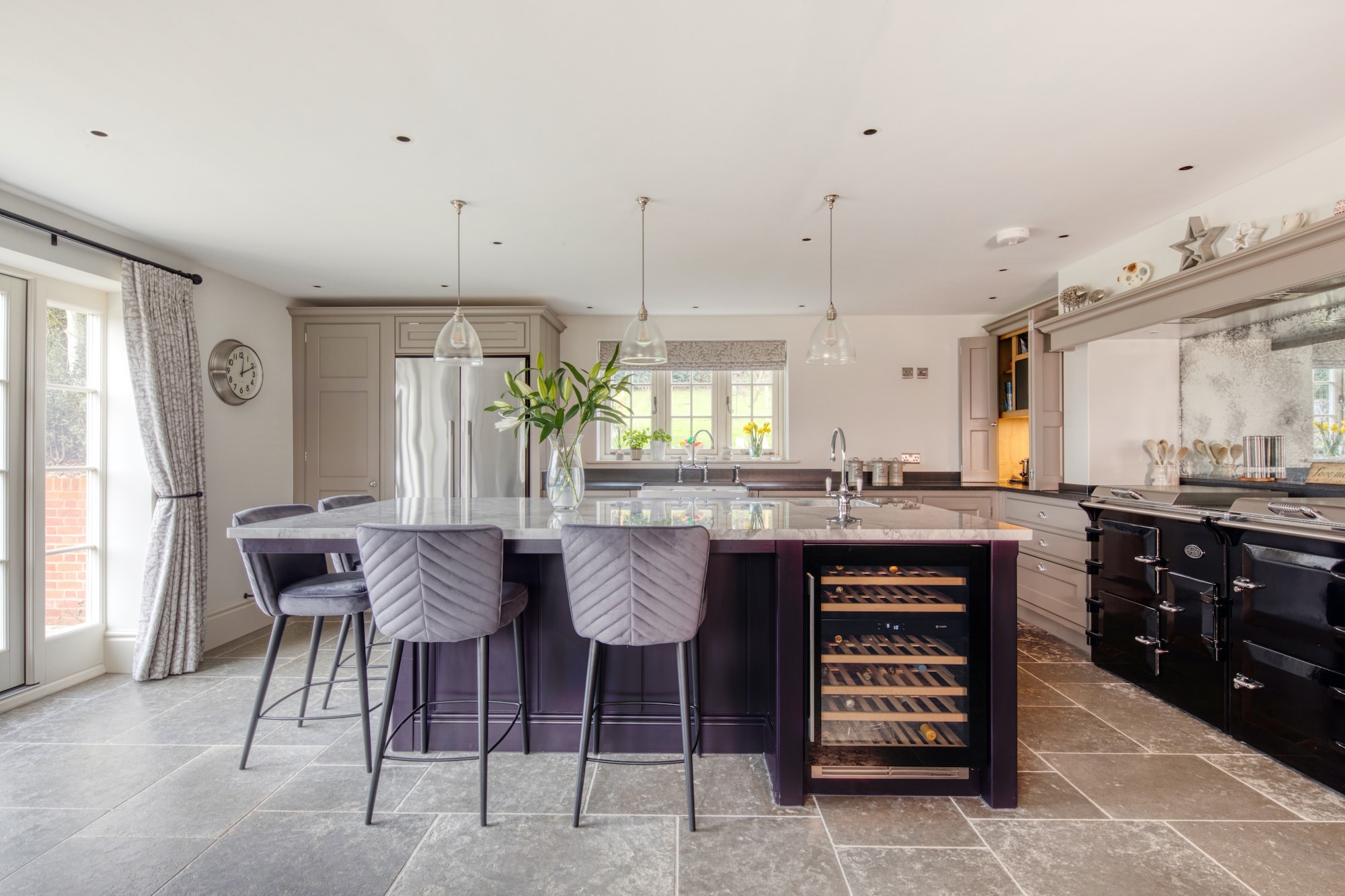 How to accessorise a cream kitchen
Cream kitchens can be very easily accessorised as most colours will complement it.
How you choose to accessorise depends on your style and budget and may be as easy as introducing a pop of colour with fresh tea-towels, pretty plants and bright and cheerful crockery.
For neutral themes, consider layering with different types of fabric, textured furnishings, wallpaper and tonal crockery and appliances.
Bolder designs can introduce pattern and colour through soft furnishings, smaller appliances and wall colours to great effect.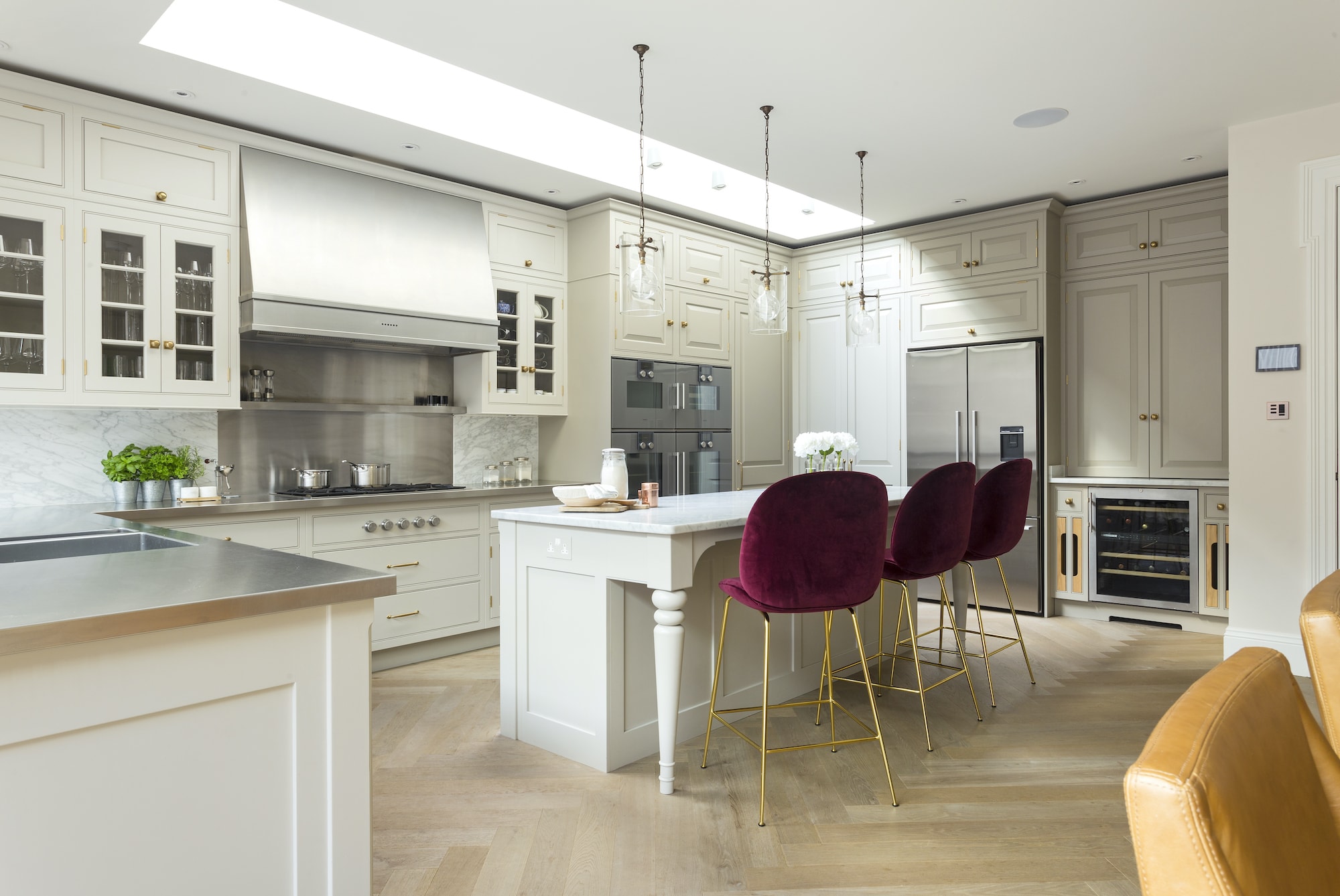 What door handles work with cream cabinets?
Most types of door handle will complement cream cabinets but the style depends on whether you want a more traditional or contemporary design.
There are a huge range of styles, colours and textures available and a mix of materials to suit all tastes. These range from traditional black ironmongery and painted wood handles to more contemporary choices such as stainless steel and burnished brass.
When choosing your handles, consider the durability, how easy they will be to clean, the size (make sure they are the right size for your hands) and the texture.
Consider choosing a different style of handle for drawers and doors to create a contrast and subtle design detail.