6 Tips for Renovating a Country Home
Introduction – What is a Country House?
When we think about a 'country house', many of us will conjure up images of a cute period cottage surrounded by colourful herbaceous borders. But a country home can just as easily be a new build or mid century house, detached, semi-detached or terraced. Equally, creating a country style can work just as well in a period or more contemporary home. In this post we look at 6 Tips for Renovating a Country Home.
When renovating any property, take time to put a proper plan together with a realistic budget to avoid unnecessary and expensive mistakes. Most important of all is not to cut corners and use experienced tradespersons for roofing, brickwork, electrics and plumbing. If you live in a period property, renovation may be more complicated and it's always a good idea to get a professional opinion before you start.
1. Check the Local Regulations and Building Code Requirements
Before embarking on any renovation, check local planning permission requirements. Listed buildings and homes that fall within a Conservation Area may have more restrictions in place, especially if you plan to extend the property or substantially change the exterior.
Permitted Development rights allow a lot more scope to extend and change a property without applying for full planning permission, but these can be subject to local planning restrictions and zoning laws so always check how your property may be affected. www.gov.uk is a good starting point.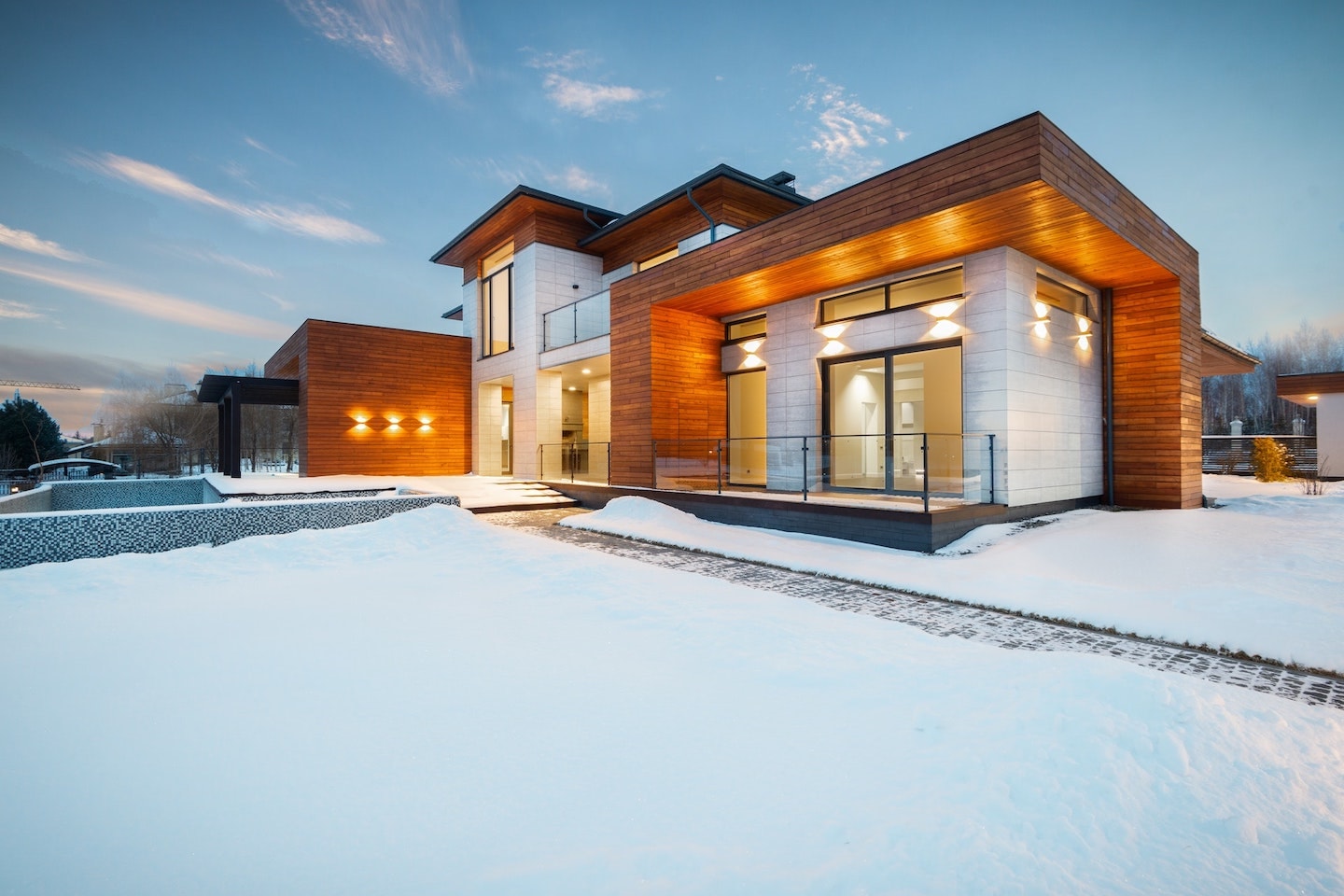 2. Renovate the Exterior of the House First – Including Improving KERB Appeal
Often when planning a renovation, the more exciting interior is planned out meticulously but the exterior can be forgotten. However, the exterior is really important to ensure that the property is secure, weatherproof and energy efficient. It is wise to get a full structural survey done before undertaking any major renovation work, this will look at the roof, windows, walls and drainage and highlight any areas of concern. This is particularly important in older or period properties where maintenance work may not have been carried out for a long time and upgrades to roofing and windows could make a huge difference to the appearance of the property and the thermal efficiency.
Once the larger jobs have been taken care of, concentrate on smaller tasks which will provide a country house style and create some kerb appeal, such as:
Improve garden paths and driveways – laying some lovely period flagstones will provide instant 'country house' style and they will enhance both traditional and contemporary properties. However, if paving is too expensive, good quality shingle is an excellent and easy to lay alternative.
Upgrade windows and doors – new windows and doors can make an enormous difference to the look of a building and if the current ones are single paned or drafty it is definitely worth the initial expense to make energy savings on your heating bills. Alternatively if in reasonable condition but a bit outdated, a quick lick of paint can make all the difference and a brightly coloured front door or porch makeover creates instant kerb appeal.
House colours – re-paint tired exteriors in soft neutrals for relaxed country house style. If the property is brick and has a lot of mortar missing, consider having the brickwork re-pointed.
Planting – a well planted front garden will provide years of enjoyment. Go for a mix of deciduous and evergreen plants which will provide colour all year round.
3. Get Rid of Unsightly Developments
When planning a major interior renovation, get the advice of an architect or structural engineer before undoing previous renovations, especially if you plan to install new staircases, change the ceiling height or knock walls down. If the property requires re-wiring or new plumbing ALWAYS use a professional, temping as it may be to save some money and have a go yourself, this is often the most expensive mistake most renovators make.
However, there are lots of smaller tasks that most people can do themselves with a little care, including decorating walls, sanding floors and repainting windows and doors.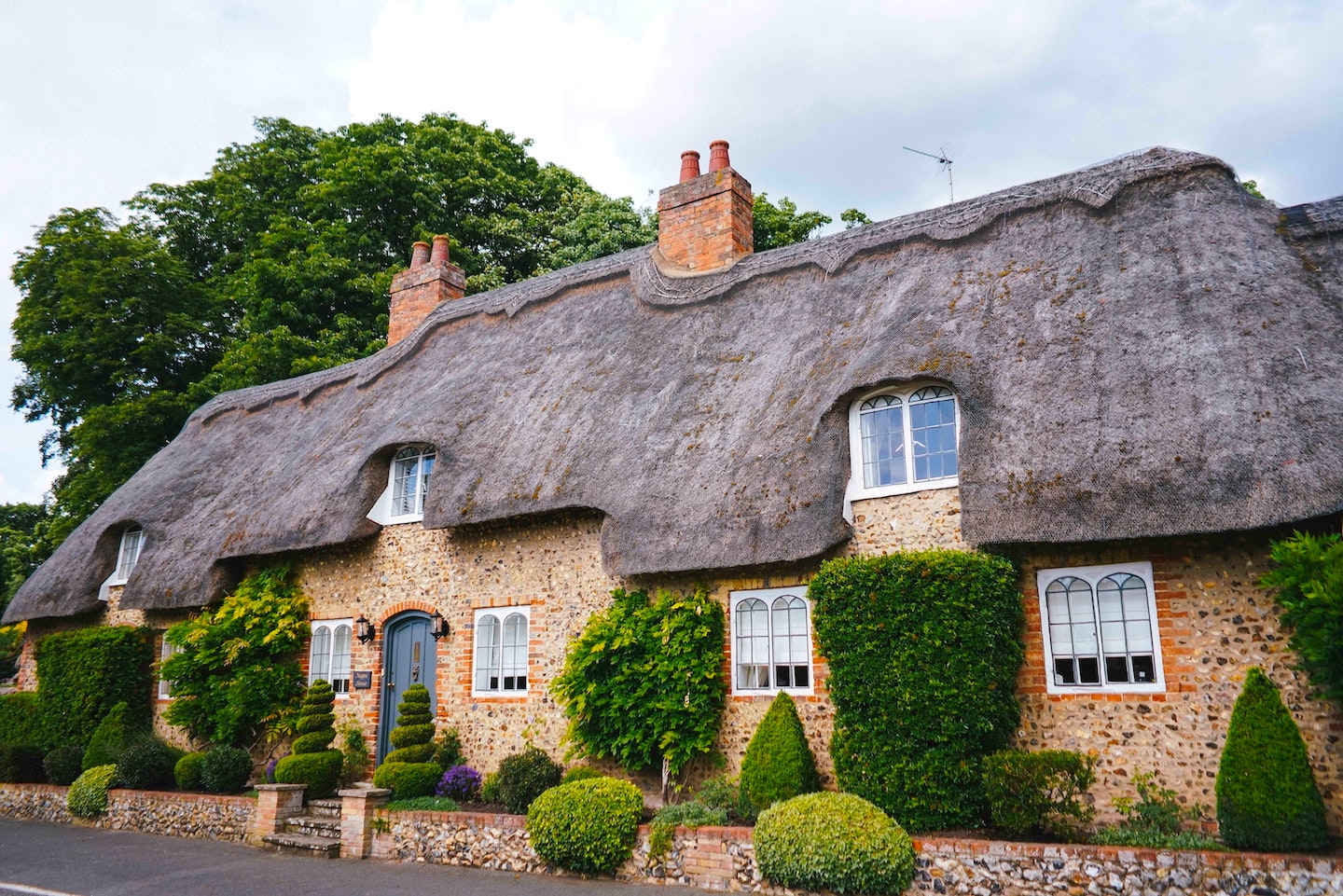 4. Consider New Bespoke Kitchen Furniture
Unless the kitchen you have inherited is in very good condition, it is always worth considering installing a new country house kitchen. This is the room that will get used the most by family and friends and a well thought out kitchen with lots of good storage will always add value, and is the first thing potential buyers look at.
Bespoke cabinetry is ideal for creating a unique design which considers your lifestyle and storage requirements, it might seem like a luxury but a good design with quality hand-made cabinetry and innovative and energy efficient appliances will last a long time, save money in the long run, and provide a well-ordered home.
5. Refresh Your Lighting
If the renovation requires re-wiring then this is an excellent time to plan out the lighting throughout the house. If not, then you might want to consider having some additional sockets installed as most older houses were built with very few and often not in the right places.
To create cosy country house lighting, go for a layered effect which will work for daytime and evenings. A good mix of down-lighters (spotlights), pendants and lamps will provide a good range of lighting. Lamps are particularly good for lighting up dark corners and illuminating areas for reading or hobbies such as drawing or sewing. Pendants may seem like a luxury lighting option, but they create soft pools of light and are particularly effective over a kitchen island or dining table. Whereas spotlights give brighter illumination and are useful for cooking or to lighten dark rooms.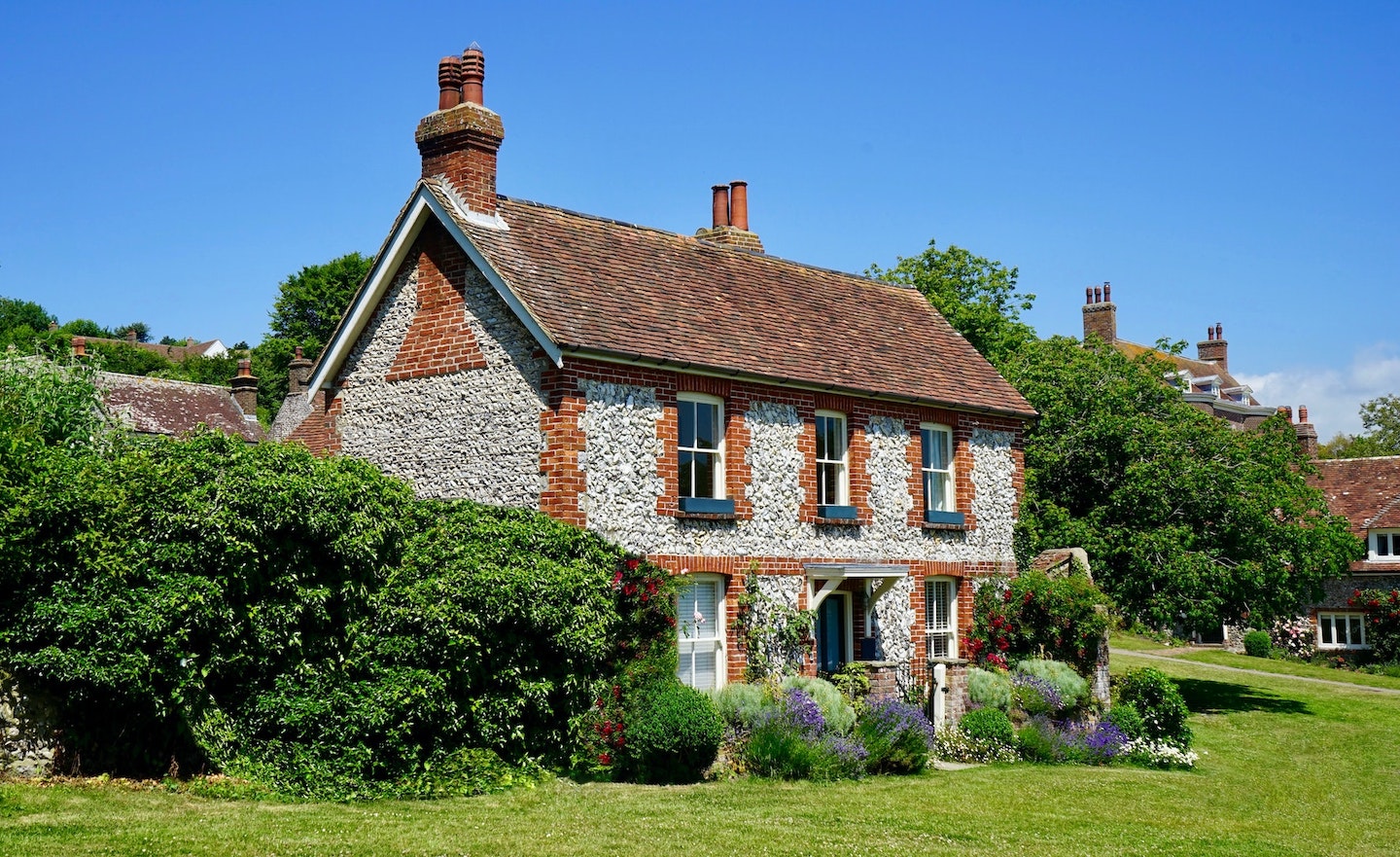 6. Upgrade to Energy Efficient Features
Energy efficiency is extremely important and installing good insulation and double glazed windows are now a requirement of building regulations on any new build or extension. Creating low carbon homes via renewable energy is an extremely important part of protecting our environment and there are some excellent ways to create a net-zero home:
Install a ground source heat pump to provide heating and domestic hot water
Install PVs (photovoltaic solar panels) to provide electricity
Choose sustainable drainage solutions and rain-water harvesting
Use orientation and larger glazed openings such as patio doors to increase solar gain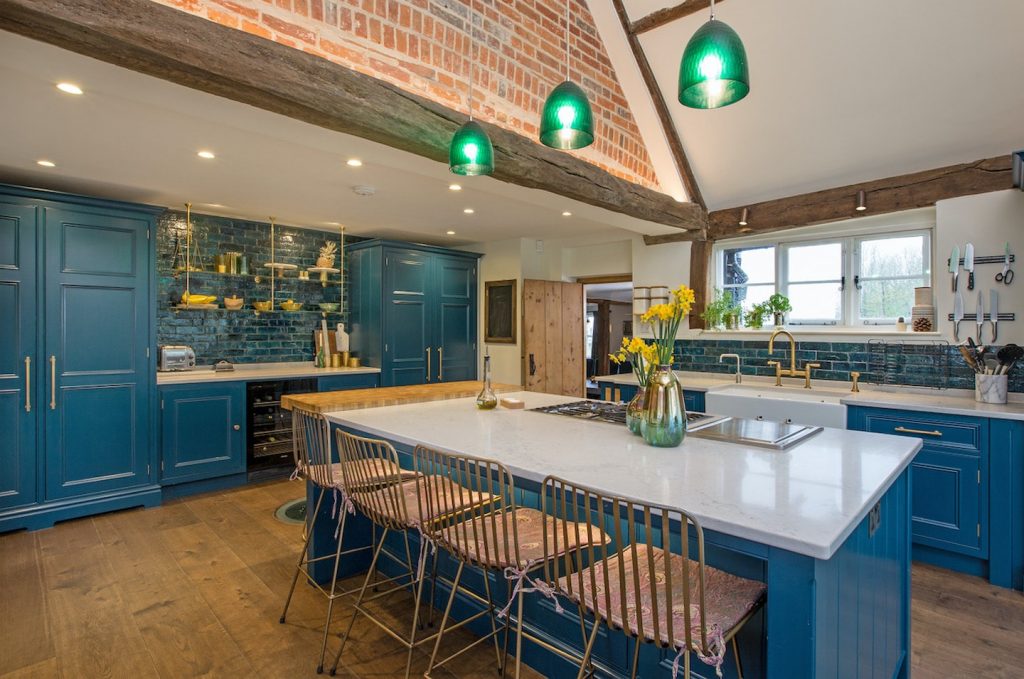 Country House Kitchens
If you are considering a new luxury kitchen in a country house renovation we'd love to hear from you. Simply complete this enquiry form to receive our free brochure and begin a conversation about your dream kitchen.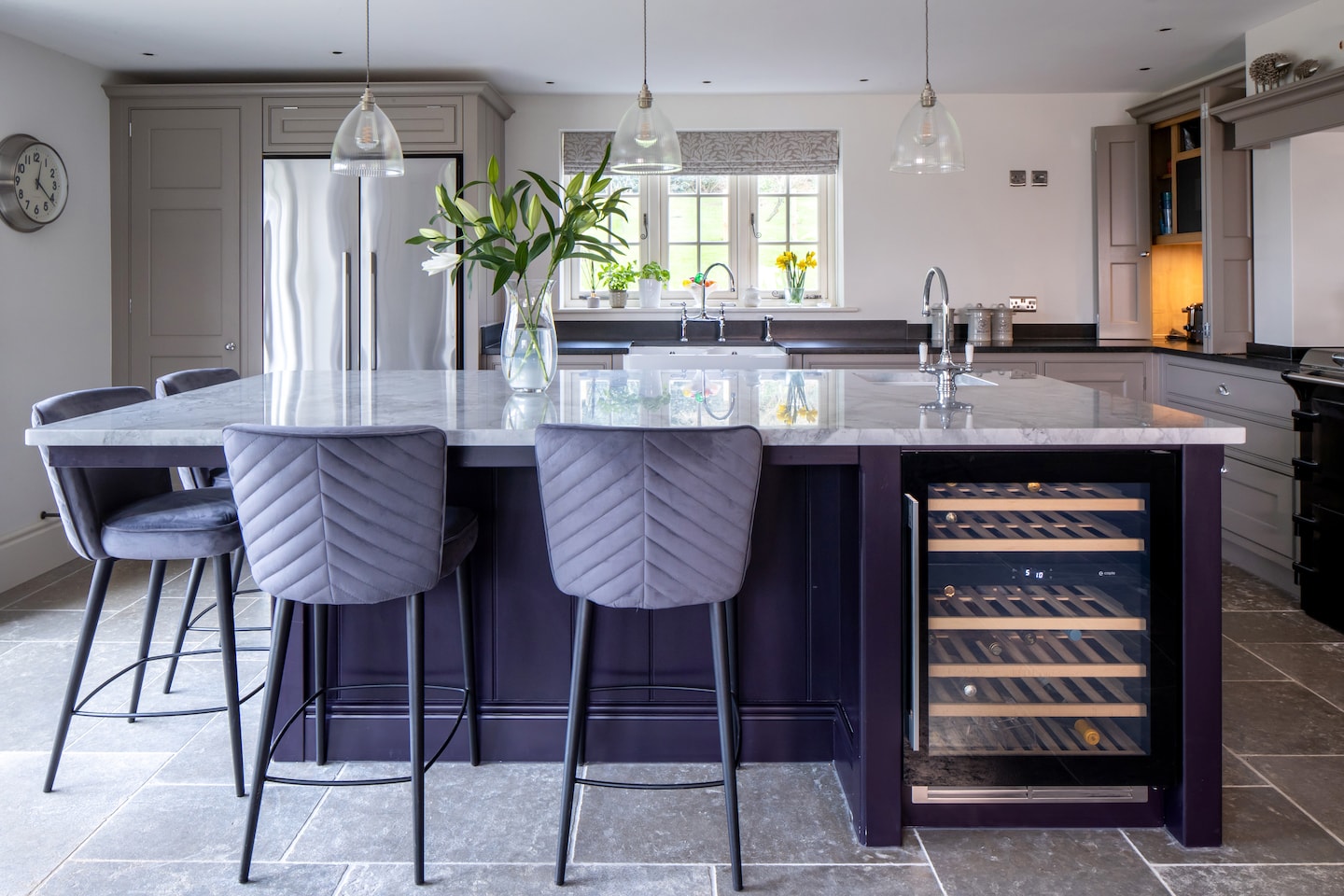 Photos by Mike B, Max Vakhtbovych, Phil Hearing, Gabriel McCallin