Sunday Times – The Ultimate Stealth Luxury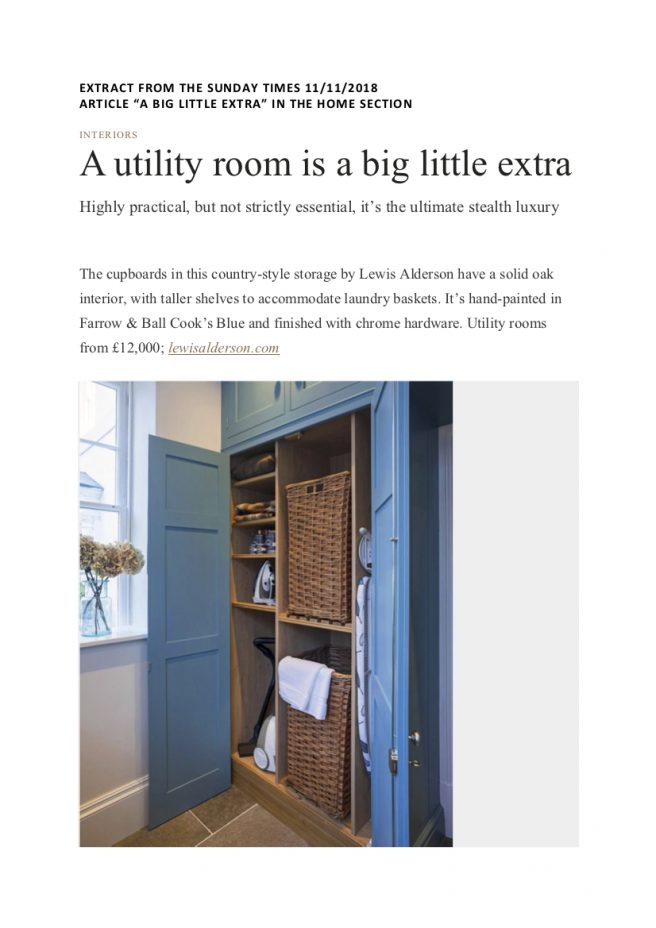 It was lovely to be featured in the Sunday Times Home section again this week as part of their feature on Utility Rooms.  Not strictly essential, but highly covetable, the humble utility room has become the nation's 'stealth luxury' with everything from laundry chutes to dog showers considered!
Providing optimum storage away from the kitchen area, a well designed utility room will ease your day to day living and keep your kitchen clutter free.
What would your perfect utility room include?   Get in touch and let us provide the solution.