Finalists for the SBID Awards 2018!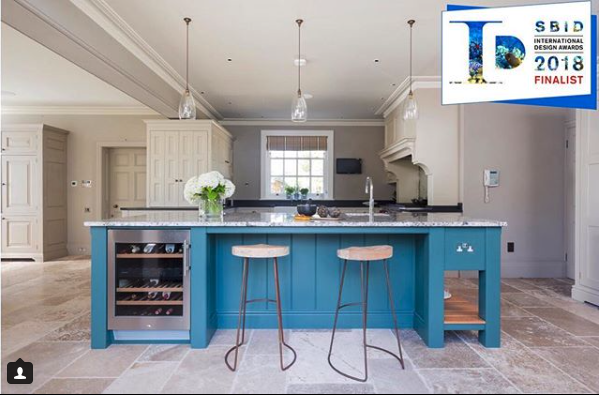 We are extremely proud to be chosen once again as Finalists for the SBID International Design Awards, arguably the most prestigious Interior Design Award events in the global design calendar.
We have been nominated in the Kitchen, Bedroom, Bathroom category for our Tadley Kitchen.  These extremely prestigious awards draw entries from over 40 countries worldwide, with finalists invited to a Reception at The House of Lords and the Awards Dinner hosted at the Dorchester Hotel, London on Friday 26 October.
The awards recognise, reward and celebrate design excellence across a broad range of categories, 
evaluated by leading industry experts for their technical content and aesthetic creativity while the design-conscious public also has a say in choosing the most inspiring projects.
The international judging panel comprises industry leaders, including Carlo Camillo, Global Director of Store Design and Visual Merchandising at Christian Louboutin; Helen Brocklebank, CEO at Walpole; Stefan Sielaff, Director of Design and Mulliner Coachbuilding, Bentley Motors Ltd;  Joe Ferry, Art and Design Director at Belmond; Caroline Villamizar Duque, Group Creative Director of Quintessentially; Lewis Carnie, Head of Radio 2, BBC; Sally Britton, Partner at Mishcon de Reya; Sir Michael Dixon, Director of The Natural History Museum, London; Kevin Mau, Senior Creative Director at The Boeing Company; Andrew Katz, Partner at Prospect Hotel Advisors LLC; Jane Preston, Facilities Manager UK, Real Estate & Workplace Services, Google and Carlo Castelli, Director, Strategic Planning and Design at AECOM just to name a few!